Webinars
Aluminum extrusions offer an outstanding level of design flexibility, the ability to tailor component properties, cost-saving functionality and environmental benefits.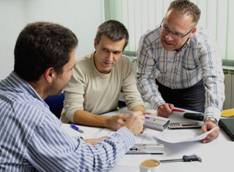 Yet extrusions' almost limitless design possibilities present unique challenges to the designer and engineer:
How should extrusions be designed for minimal system cost and optimal manufacturing?
What are the do's and don'ts in profile design?
How can shapes be optimized to meet structural requirements?
How can extrusion design impact the economics of extruded components vs. alternative materials?
The Aluminum Extruders Council offers webinars aimed at educating engineers and designers on the advantages of and practical considerations for designing with aluminum extrusions.

Please join AEC for the following upcoming webinar:

Beyond Basics: Recent Developments in the Use of Aluminum Extrusion in Automotive Lightweighting
Hosted by SAE International
Wednesday, May 27, 2015
2:00 p.m. EDT

This webinar will explore how four key extrusion design variables - alloy selection and management, part geometry, tolerancing, fabrication and joining - are being pushed to yield innovative solutions. Several mini case studies illustrating such "stretches" will be presented focusing on:
Non-traditional alloys (e.g. 5xxx series)
Complex bent components
Joining solutions

Attendees will be invited to ask questions during the webinar's Q&A segment.

Register here!

---

Prior webinars are available for viewing and download on our host's sites. Click on the links below:
---
Check back often for new webinars as they become available.