Click on the image to
view and download your copy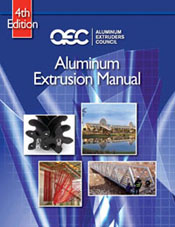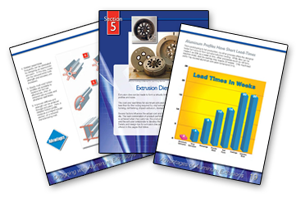 Create more effective products by using aluminum extrusions with the just-released 4th Edition of AEC's Aluminum Extrusion Manual!
After reviewing this manual, you'll have an excellent understanding of the extrusion process...and how to harness it for your product designs!
The Aluminum Extrusion Manual is a great resource to:
Learn more about the aluminum extrusion process
Discover how to optimize your profile designs
Find technical information on alloys, finishes, tolerances, etc.
Get inspiration from the many application examples
Access valuable reference documents, and much more.
Download your copy today!
When you're ready to move forward with a new extruded component, contact an AEC member extruder for assistance with specific details.