Nearly $200,000 awarded to date
2015 Aluminum Extrusion Design Competition
The ET Foundation has announced the winners of the 2015 Aluminum Extrusion Design Competition, sponsored by Bonnell Aluminum.

A total of $8,500 in scholarships in the form of cash prizes were awarded.

View the winning designs.

The 2016 International Aluminum Extrusion Design Competition will be open to students and professionals, alike. Watch for the Call for Entries to be posted on this page in Fall 2015!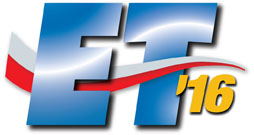 Exemplary entries will be displayed at the aluminum extrusion industry's most prestigious event, the Eleventh International Aluminum Extrusion Technology Seminar & Exposition – ET '16, scheduled for May 2-6, 2016 in Chicago, Illinois. For more details on the event, visit www.ET16.org.