Fabrication & Finishing
Painting
Paint finishes include:
Liquid Coatings. A broad range of polyesters, acrylics, siliconized polyesters, and fluoropolymers are available in a virtually unlimited array of colors. Extruders and third-party painters typically utilize American Architectural Manufacturers Association (AAMA) Specifications to define performance and parameters.
Powder Coatings. Alternative surface appearance and performance, as well as reduced emissions of volatile organic compounds, is available with powder-coat finishes, with little or no use of solvents.
Summary AAMA Liquid Paint Specifications for Extrusion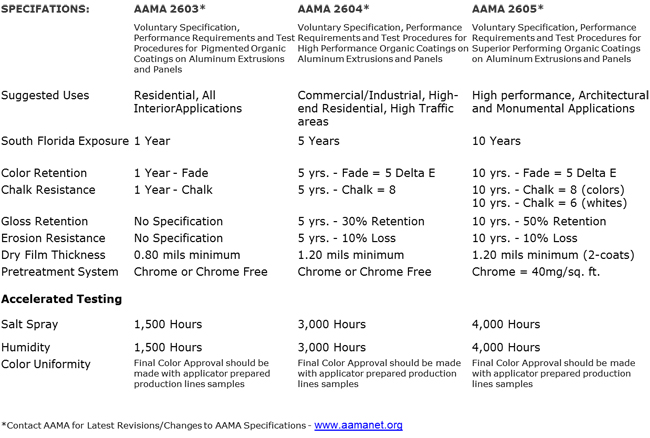 Click here to view a list of liguid and powder finishing suppliers.