Below is a list of resources provided by AEC on the Fair Trade Initiative:
Fair Trade Timeline:

Download this helpful graphic depicting the chronological order of the Fair Trade Tariffs

.
China Tariffs Bring 600MM+ Pounds Back to U.S. Extruders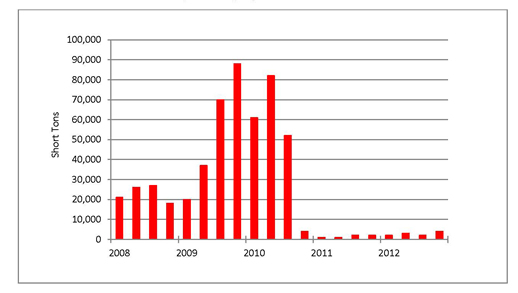 Where would we be without the aluminum extrusion import tariffs?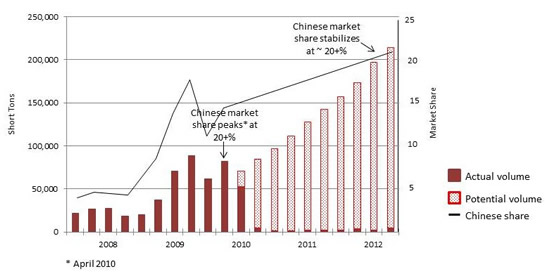 Note: Chinese share peaked at just over 20% in early 2010. If that share then stabilized at that level in 2012, it would have cost US extruders nearly 800 million pounds, idling as many as 100 presses and thousands of employees; if Chinese share had continued to grow ... the loss would have been even greater. It is fair to say that the tariffs on imported extrusions from China rescued the U.S. aluminum extrusion industry.