Jeff Henderson Joins AEC Staff




(Wauconda, Illinois; December 4, 2013) -- The Aluminum Extruders Council (AEC) is pleased to announce that Jeff Henderson will be joining its executive team effective January 1, 2014 as Director of Operations.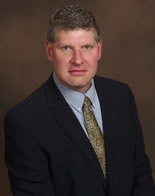 Henderson brings with him 20 years of executive-level experience at major companies within the aluminum industry. Over the last ten years, starting with Alcoa, then with Sapa (which purchased Alcoa's soft alloy business), Henderson held a number of Commercial Leadership positions within those companies, including Sales Management, Operations Management, and eventually, Director of Marketing & Business Development for North America. Over the last four years, he has been a key contributor within the Aluminum Extruders Council, developing the Industry Promotion program, providing leadership within the Aluminum Extrusion Fair Trade Committee, and participating as a passionate and dedicated Board Member. In his new capacity at AEC, Henderson will continue to support the Fair Trade Committee and Industry Promotion programs at the AEC. "This industry faces challenges that require us to continue defending ourselves against unfair and illegal trade practices, while stimulating greater understanding of and new applications for aluminum extrusions. Being a full time staff member at the AEC gives me the opportunity to continue this work."

Henderson will report to the AEC President, Rand Baldwin, who stated, "Having another senior leader in the metals/manufacturing industry on AEC staff represents a big step forward in our ability to serve our industry and our members. This is very good news for AEC members and leaders, as well as for the Council and the aluminum extrusion industry."

AEC Chairman Rick Merluzzi, CEO of Pennex Aluminum Company in Wellsville, Pennsylvania, said: "Our industry is extremely fortunate to have Jeff on board the staff team at the AEC. Jeff has a great passion for our industry and has been a leader in driving the Industry Promotion and Aluminum Extrusion Fair Trade initiatives for the best interest of all extruders. His experience, commitment and energy will be a great asset for all our members. We welcome Jeff to the AEC team."

Jeff and his wife Casey will relocate to the Chicago area shortly after the first of the year, and until then continue to operate from his home office in Northern Louisiana.

About AEC
The Aluminum Extruders Council (AEC) is a progressive trade association dedicated to advancing the effective use of aluminum extrusion in North America. AEC is committed to bringing comprehensive information about extrusion's characteristics, applications, environmental benefits, design and technology to users, product designers, engineers and the academic community. Further, AEC is focused on enhancing the ability of its members to meet the emerging demands of the market through sharing knowledge and best practices. For more information visit www.AEC.org.

###
For more information please contact:
Nancy Molenda, Communications Manager
nmolenda@tso.net
847/526-2010 x227